With our partner program you have the opportunity to earn money by recommending our form plugin. Simply register with us and receive around 15% commission for every registration you generate on a lifetime basis. This means that you will receive this commission every year as long as this registration is active. Learn more about it.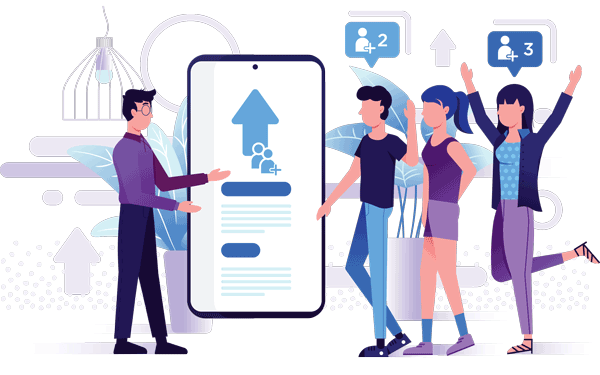 Evolution Forms is a plugin for WordPress that can be used as a request and contact form for any purpose. It is of great use for every website operator to receive inquiries, generate leads, get customer opinions, carry out surveys, enable orders, create waiting lists and e-mail lists … Establish contact between your visitors and you and your company.
How does the Affiliate Programm work?
Example: As an entrepreneur, you are already using our form plugin to place orders for your customizable product. Your customers can conveniently place the order at any time using the inquiry form and specify their wishes for individualization. The specifications are clear and the options can be selected. In your network there are various entrepreneurs who, like you, want to win customers automatically via their website. With your registration as an affiliate you will receive your own affiliate links and can now advertise the plugin. For every successful registration you will receive ~ 15% lifetime commission. That means: If the registration is extended for another year, you will also receive your commission from the license costs of the next license year, etc.
Registration as an affiliate
You can register as a partner using the link below. You will then receive affiliate links for our products. The assignment of the registrations can be clearly traced via these links.